Affordable Life Insurance for People with MS
At Outlook Life, we care about your health and work hard to help you get fair and affordable life insurance rates. Here are some facts about MS that underwriters look at when evaluating your application for multiple sclerosis life insurance."
To get your free multiple sclerosis life insurance quote, please fill out the form on the right.
Types of Multiple Sclerosis

Multiple sclerosis is classified into four types, characterized by the disease's progression.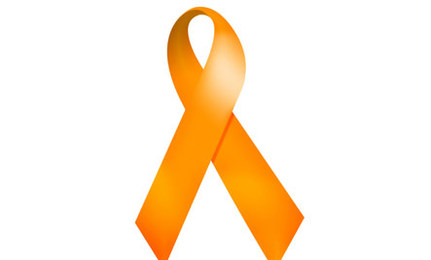 Relapsing-remitting MS (RRMS)
Secondary-progressive MS (SPMS)
Primary-progressive MS (PPMS)
Progressive-relapsing MS (PRMS)
Relapsing-remitting MS life insurance usually has the lowest rates. But our impaired risk life insurance experts at Outlook Life have options for people with any of the progressive types of MS, as well.
Signs and Symptoms of Multiple Sclerosis
Impaired Vision
One of the earliest signs of multiple sclerosis may be impaired vision, especially in younger people. Mainly, people will experience loss of central vision (the ability to look straight ahead), while peripheral vision is less affected. There may be blurring, double vision, partial blindness in one eye, or pain may be experienced when one eye is moved.
Tingling or Numbness in the Arms, Legs or Face
Another common sign of multiple sclerosis is tingling or numbness in the extremities. Your doctor may perform some simple tests on your neck, arm or leg to help reach a diagnosis. Keep in mind that these first signs of MS often disappear once treatment is started.
Other Signs and Symptoms of MS
If MS becomes progressive, movements might become shaky as there is loss of muscle control. Weakened muscles may contract or spasm into painful cramps. Walking may become harder so that assistance in needed for ambulation. Speech may become slurred, memory can be affected, and fatigue is a common problem among MS sufferers. The treatments today have made a huge impact in slowing down the progression of MS so that for many people with multiple sclerosis, these more serious symptoms are never experienced.


How Life Insurance looks at MS Signs and Symptoms
For people with the pre-existing conditions of multiple sclerosis, life insurance that requires an exam will look at your medical records and exam results to see how stable your MS has been. With few symptoms and still able to work, you may be able to get as much term or permanent life insurance as you want.
If you have had a recent exacerbation, need a wheelchair to ambulate, or are unable do do ADL's without assistance, you may be limited to a smaller policy that does not need an exam. We try to get you a policy that is not graded, if you can qualify for it. But we have policies for nearly everyone.

Outlook Life knows how to find the lowest priced life insurance for people who suffer from the spectrum of MS symptoms. Call 866-866-0242 for a quote.

MS Treatments
Medications such as Avonex, Betaseron and Rebif (beta interferons); Copaxone (glatiramer); Tysabri (natalizumab); and Aubagio, Tecfidera, and Gilenya (newer oral medications) help a large percentage of people with Relapsing-Remitting or Progressive MS to lead stable and productive lives. Corticosteroids are sometimes used to relieve flare ups, and a number of other medications can be used to increase flexibility, ease pain and treat other symptoms.


How life insurance companies look at multiple sclerosis treatments

Life insurance underwriters for companies that are "multiple sclerosis friendly" are happy to see favorable treatments and more likely to approve at a better rate when a successful treatment plan is in place.


To get a free, personalized life insurance quote while having multiple sclerosis, please call 866-866-0242 or fill out the form on the right.