WHAT IS "LIVING BENEFITS" LIFE INSURANCE?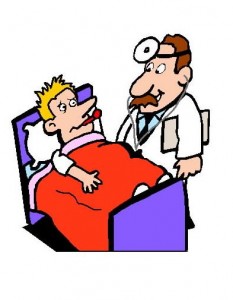 10/1/2015
Outstanding New Life Insurance from Outlook Life
(and why the word "outstanding" is not an exaggeration)
In all the years I have been with Outlook Life, I have never been this excited about a new product! Rather than gush about it, I am going to just give you some REAL bullet points.
Up to $500,000 of coverage with NO EXAMNo Blood Test Required
TERM insurance, at VERY COMPETITIVE term rates
Can get as low as $25,000 and as high as $500,000!
55 year old person can get 30 year term policy that covers them to age 85
The policy offers LIVING BENEFITS at no extra cost. Using them is optional.

Will pay CASH from the face amount to the insured person while they are still ALIVE, for cancer, heart attack stroke, long term care, terminal illness, and more.
If not used while alive, the full face amount is paid at the insured person's death.

Approval for this policy can be as short as 24 hours.
I am frequently asked, "Won't I get anything back after paying into my term life insurance policy for many years?" The answer is "No" but now you CAN! If you develop a chronic or critical or terminal health condition, yet anticipate that you will outlive your term policy, you could start collecting on your policy while you are still alive.
If you no longer feel the need to leave hundreds of thousands of dollars to your adult children when you die, but WOULD like to reimburse your daughter for quitting her job to come care for you, now you CAN!
Living Benefits for Critical Illness
If you want a policy with a substantial face amount, that would pay the full death benefit from day one, that has guarantees and is with a good company, yet still does NOT REQUIRE AN EXAM, now you CAN!
My only regret with this policy is that people who already have serious health conditions cannot qualify for it. However, it will cover moderate health issues, such as controlled type 2 diabetes; it has a liberal weight chart; it accommodates occasional cigar at nonsmoker rates; and more.
Please give me a call or drop me an email to see how you can get in on this great new life insurance product. You never know if they will find they have underpriced it and have to raise rates, so get your premiums LOCKED IN NOW.
Peg Mace, CEO, www.outlooklife.com