DIETS FOR DIFFERENT DISEASES
3/25/2015
As an impaired risk life insurance specialist, I know a lot about different diseases, so that I can effectively shop many companies to find my clients their lowest rates. However, it was not until I started our Outlook Life Pinterest site that I learned how many people are trying to help control their diseases with diet.
There are many health issues for which people chose to adhere to special diets. Sometimes dieters are hoping to cure or throw into remission the health problems that are plaguing them. Others are trying to lessen symptoms and achieve a better quality of life. Some must follow a diet plan just to stay alive.
No matter their intention, I applaud these warriors who refuse to roll over and simply succumb to their diagnoses. By becoming educated about their bodies and health, and taking an active role in trying to make the best of their lives, I believe that many are reaching personal goals beyond what science could have ever anticipated.
My goal for this blog is not to condone or criticize any one diet. I have not fully tried any of them, and don't know if they work, or are even healthy. But I created this INDEX OF Over 75 DIETS so people could quickly find and learn about diets that target their particular health.
This list is not comprehensive, and many categories overlap. Each diet is linked to a website that explains that diet in detail. I recommend that you review several websites about that diet, and run it by your doctor, before you try any of them.


DIETS categorized by DISEASE or PURPOSE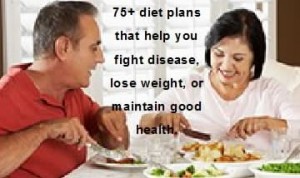 ALLERGIES
Lactose Free Diet
MSPI Diet (Milk, Soy, Protein Intolerance)
Wheat Free Diet
AUTOIMMUNE DISEASE
Anti-Inflammatory Diet
Paleo Autoimmune Diet
CANCER
Cancer Diet
Cancer Prevention Diet
Gerson Diet
Ketogenic Diet
DIABETES
Type 1 Diabetic Diet
Type 2 Diabetic Diet
DIGESTIVE PROBLEMS
Gluten Free Diet
Elemental Diet
Specific Carbohydrate Diet
HEART DISEASE
DASH Diet
Low Fat Diet
Low Sodium Diet
Mediterranean Diet
Nordic Diet
Ornish Diet
KIDNEY DISEASE
Low Phosphorous Diet
Low Protein Diet
Renal Failure Diet
LIVER DISEASE
Hepatitis Diet
Liver Disease Diet
PBC Diet (Primary Biliary Cirrhosis)
MISC.
Anti-Anxiety Diet
Brewer Pregnancy Diet
Bone Friendly Recipes (for osteoporosis)
Candida Diet (for yeast infections)
CRPS Diet (or chronic regional pain syndrome)
Feingold Diet (for ADHD)
Gallbladder Diet
Gout Diet
Lung Function Nutrition
MIND Diet (for Alzheimer's prevention)
PKU Diet
MULTIPLE SCLEROSIS
Best Bet Diet
Swank Diet
MS Diet for Women
OVERALL HEALTH / PERSONAL BELIEFS
Alkaline Diet
Clean Eating
Daniel Plan
Detox Diets
Kosher Diet
Macrobiotic Diet
Master Cleanse
Okinawa Diet
Paleo Diet
Protein Power Diet
Raw Food Diet
Sugar Free Diet
Vegan Diet
Vegetarian Diet (and variations)
Warrior Diet
Whole 30
Zone Diet
WEIGHT LOSS
17 Day Diet
Abs Diet
Biggest Loser Diet Plan
Cabbage Soup Diet
Dr. Oz
Fit for Life Diet
Flat Belly Diet
Glycemic Index Diet
Hay Diet
Jenny Craig Diet Plan
LCHF
Low Carb/Atkins
Medifast Diet
Nutrisystem Diet Plan
Scarsdale Diet
Skinny Menu
Slow Carb Diet
Sonoma Diet
South Beach Diet
Spark People Diet Plans
Trim Healthy Mama
VB6 Diet
Volumetrics
Weight Watchers

P. S. If you have a health condition that makes it difficult for you to find affordable life insurance, please give me a call at 866-866-0242 Peg Mace, CEO, Outlook Life